Why Vision Boards Actually Help You Accomplish Goals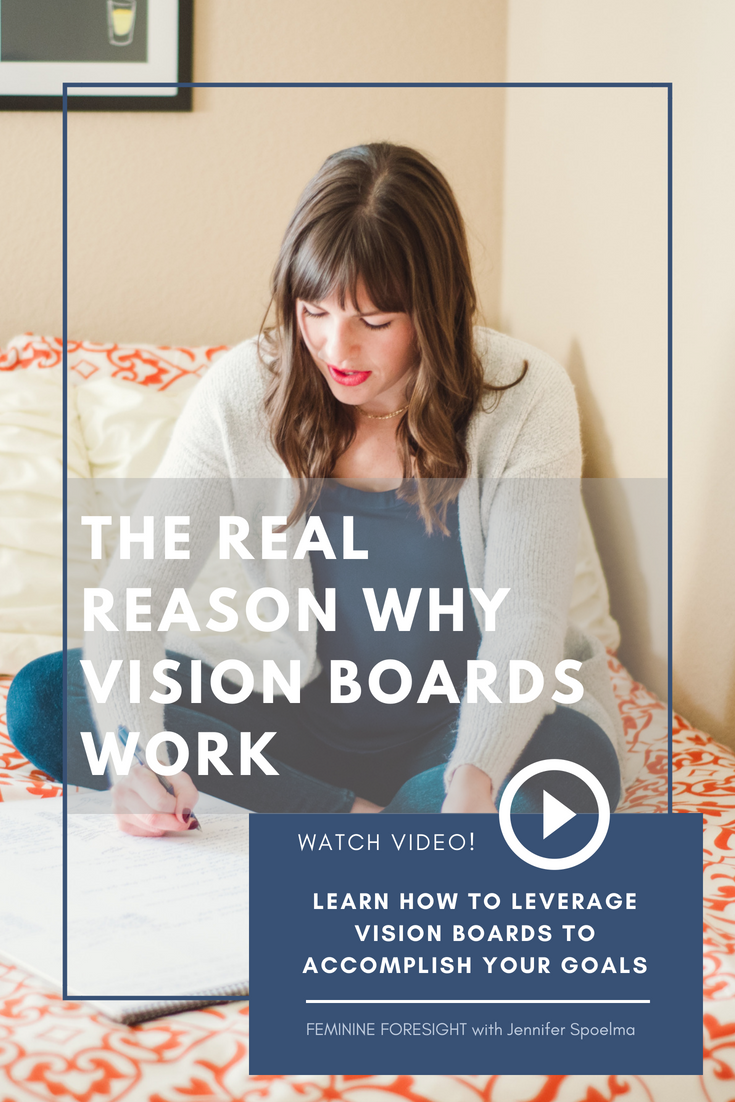 Vision boards have been the topic of a few conversations I've had recently.
I always thought of vision boards as a fun, inspirational craft. Mod Podge and magazine scraps came to mind quickly.
But I didn't see vision boards as the intentional mindset tool they can be.
In this episode of Feminine Foresight, I'm diving into the psychology at play and why vision boards actually work!