Career Foresight Coaching
1-on-1 Career Coaching
Get Clarity, Confidence and a "Move Forward Plan" for Your Dream Career!
GO FROM BEING SOMEONE WHO "lots of ideas and dreams" TO SOMEONE WHO "IS FOCUSED, PURPOSEFUL AND FULFILLED."
• Get "unstuck" and find direction for your next career step
• Rediscover what type of work you are meant to do
• Learn to trust yourself & make confident decisions that align with your goals
YOU ARE MORE THAN YOUR CURRENT STRUGGLES & UNCERTAINTIES
It's not worth your time to stress and be anxious about the future.
(And I don't mean that in a blithe "no worries" way.)
I mean it in a, "you are packed with potential!" way.
You need to get on with living out that potential by building a career that plays to your strengths.
I know you don't want your skills, interests and purpose put on hold because you're uncertain about how it will all work out.
It's time to get clear on your goals and make a plan forward.
You're a hard worker. You've made every effort to set yourself up for success in life. You're determined and focused when you know you're on the right path.
But sometimes, even when we do everything "right," we still end up in seasons where we feel lost, uncertain and overwhelmed.
It's not bad that you feel this way (it happens to everyone from time to time). But we want to get you moving forward with purpose again.
The best way to move forward is to get clarity.
And often, clarity is found most quickly by talking to someone who is unbiased about your past and fully focused on helping you succeed in the future.
Feeling "stuck" or "unsure" doesn't need to stay your story.
I Understand how you feel.


You're tired of of feeling like your scrambling by.

You long for forward momentum towards your career goals.

but you don't know how to to take the next step, or find the right opportunity.
HERE'S WHAT'S POSSIBLE FOR YOU…
In just a few short weeks, you can:
Identify a clear vision of success for yourself and your work, and create a plan to make it reality.
Discover the many options and choices available to you (without getting overwhelmed).

Develop the confidence to make decisions that align with your career goals

Learn how to think in terms of "best" options, rather than "right" ones to reduce your anxiety around making decisions.

Practice responding to challenges, surprises and failures with flexibility (rather than control).

Expand your empowerment mindset by taking control of your career success and leaving behind your victim mindset.
Doesn't that sound fantastic?!
Let me help you make your breakthrough. I'll coach you with proven tools & processes to find the transformation you're looking for.
This is where I come in. I work with people, like you, who are on the cusp of a career breakthrough but struggling with the tension of knowing how to move forward.
Together, we demolish that tension.
How Career Foresight Coaching Can Help You
I coach you through the career transition process; from identifying the real, root problem to communicating your personal brand and nailing interviews.
Identify & clarify your career goals

Manage your career transition with confidence

Structure promotion & hiring negotiations

Communicate & present your personal brand

Build a meaningful network
"Jennifer was a tremendous asset when it came to making my career transition."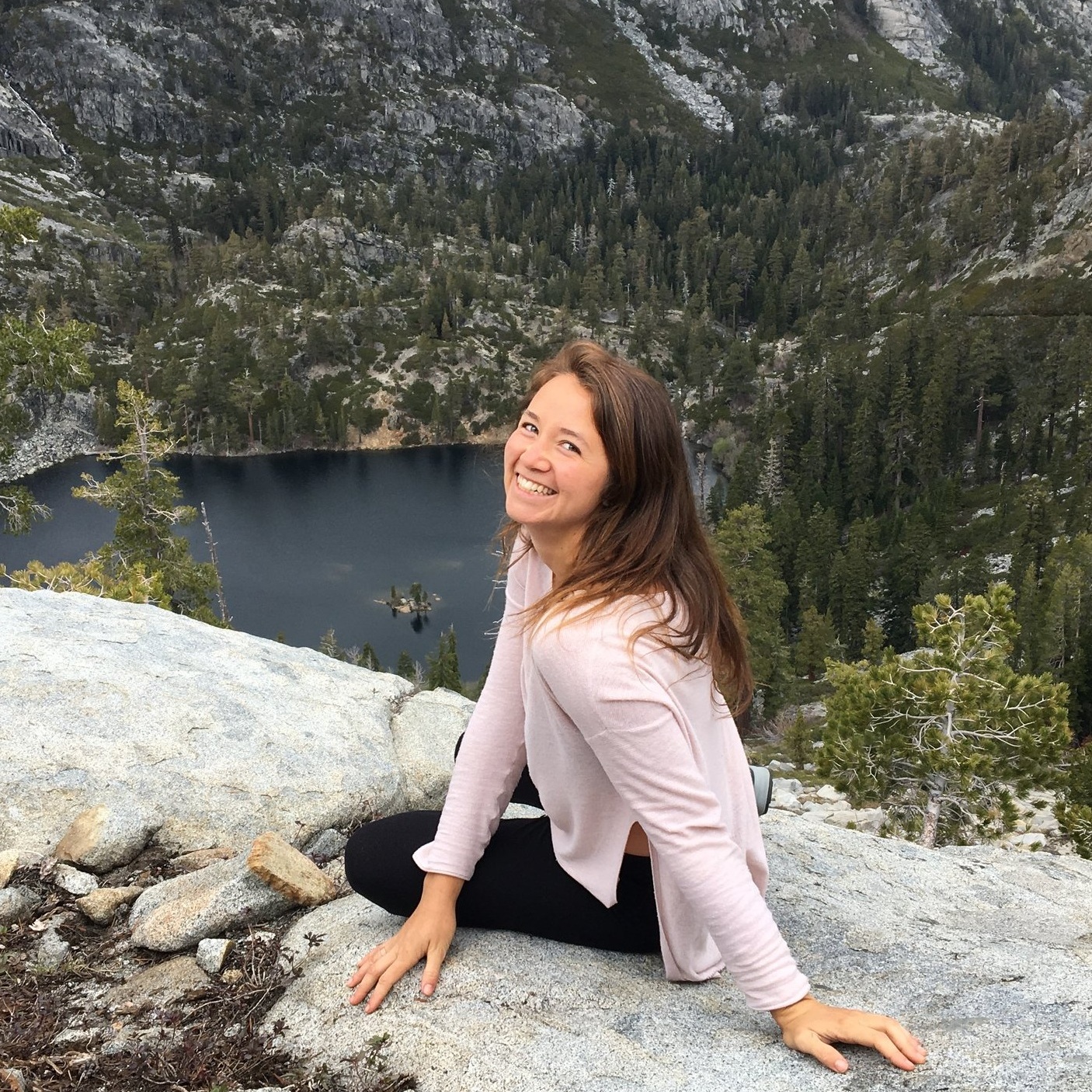 "Jennifer helped me with prompt, focused guidance during my application, interviewing, and offer negotiation process.


She helps you craft your voice to meet the expectations of future employers while still celebrating who you are as an individual."
What Career Foresight Coaching Looks Like?
I'll help you identify your mental barriers, resolve uncertainties and create your ideal career profile. Then, I'll equip you to make choices that lead to purpose & meaning in your work and life.
That means we'll solve questions at the root of your career frustrations and hesitations.
Together, I'll guide you to determine how (or if) you should make a move, and how to plan accordingly.
Either way, by the time we're done working together…
you'll have a clear path forward and a repeatable framework to help you with future career decisions.
What's Included in a Coaching Package:
Free Insightful Consultation Call!
After you sign up, you can schedule a 45 minute Insightful Consultation call. We'll use this call to start identifying why you're feeling stuck, help you find a simple next step and answer any questions you may have about the coaching program.
Clarify, build and start implementing your plan for success in 3-4 months!
The average Career Foresight Coaching client seeking a full career transition is 3-4 months. Depending on your goals and situation, this time frame can vary!
Personal, face-to-face conversations.
Each meeting, we'll connect with a one-on-one video coaching session.
Actionable, useful practice between sessions.
In-between each session, you'll work through the Confident Career Decision Maker workbook. Each week there is helpful homework and journaling prompts to keep the momentum going as you process your decision.
The workbook is a downloadable PDF, so you can print a new copy anytime you have a big decision to work through!
Moving forward plan.
I'll make sure you're set up for success into the future. When our final session comes to a close, you'll leave with a clear plan for following through with your transition. We'll cover everything: how to communicate your transition to others, how to maintain confidence when things look uncertain, how to network during periods of transition and more!
Who am I?
I'm JEnnifer Spoelma.
I'm a Professional Career coach, author, speaker and Podcast Host.
I believe in growth & that being out of my comfort zone is where the best life happens.
I write for, speak to and coach people who desire to live life intentionally.
My passion is equipping you to live confidently and to live well.
The work I do is guided by the word "foresight" which means provident care, or taking action now to create the future you want.
Oftentimes, people don't create the future they want for the following reasons:
They're too distracted with the "now"

Thoughts of the future stir up anxiety

Guilt about their privilege to create a life they love

Fear about what others will think or say

Uncertainties leave them unable to take action
I've felt all of these things, too.
But early on in life, I made some goals for who I want to be when I'm older—not necessarily what I want to accomplish—but who I want to be.
I realized I wasn't going to become that person without being intentional about it. In order to keep becoming someone who spreads peace, life and joy to others, I've learned that it's vital to me that my work reflects my values and allows me to be creative, problem-solve and help others be their best.
Here are some examples of how I've personally Practiced building an aligned career:
Successfully transitioned two different, full-time jobs into part-time contract work.
Both times I was able to negotiate double (or more) of my original hourly salary! This allowed me to take on new opportunities and pursue my passions while still paying the bills.
Job-crafted a $10,000 promotion without following the management track.
I was able to define a position that I would thrive in, without sacrificing any potential income.
Increased my salary by 260% in 3.5 years.
By switching industries and transitioning into new roles, I was able to command a raise on average every six months.
Wrote & self-published my first book.
I knew I wanted to be an author and serve people with the written word. So I figured out the process and published Tell It Well: How to Discover, Own and Share Your Story Well just before my 25th birthday. Happy birthday to me!
Launched and fully-funded a Kickstarter campaign.
This was wayyy out of my comfort zone but I learned so much. The celebration was real when I hit that $14,000 mark!
Are you ready to make some big, bold decisions for yourself?
Decide with Foresight FAQs
+ How long does Career Foresight Coaching take to complete?
The standard coaching engagement is 3-4 months long. This time frame allows us enough space to really dig into your strenghts, the career problems you want to solve, consider various options and create a plan for successful follow through. During our engagement, we'll have either weekly or bi-weekly meetings, and a workbook with helpful information, homework and journaling prompts to work through on your own time.
+ How long is each coaching session?
Each coaching session is about 45 minutes long. We'll be chatting over video so we can see each other face-to-face. The time will fly by because we'll be having so much fun making a plan for you to live your best life!
+ Does it matter where I live?
Not at all! As long as you have a strong enough internet connection to make a call, we can work together. I am based in Albuquerque, New Mexico. So if you're local, let me know and we can arrange to meet in person if you prefer!
+ How are sessions conducted? Do I need any special equipment?
I will send you a calendar invite with a Zoom video conferencing link in it. All you'll need to do is click that link and we'll be ready to go. You don't need to download or install anything special. If you don't have a webcam and still want to talk face-to-face, you can use your phone.
Are you ready to get clarity, confidence and a "move forward plan" on your Career?